Meet Atilla Kan
In the late 1960s, when Atilla Kan first arrived in the US from Ankara, Turkey, he worked at the Turkish embassy during the day and waited tables at Hot Shoppes at night. His wife, Carol, was a stay-at-home mom. The couple had minimal experience in the food industry, but decided to purchase The Pickle Palace in Arlington, Virginia in 1975. The risk paid off. The Pickle Palace became Atilla's "Home of the Gyro," and quickly built a following in the area.
Atilla began bringing fresh baked flatbreads home for dinner each evening after work. One night the bread he brought home was puffy and could be cut and stuffed. The creation of his first pita bread was by accident, but he started stuffing everything into those pita pockets. With that, a new Northern Virginia tradition was born.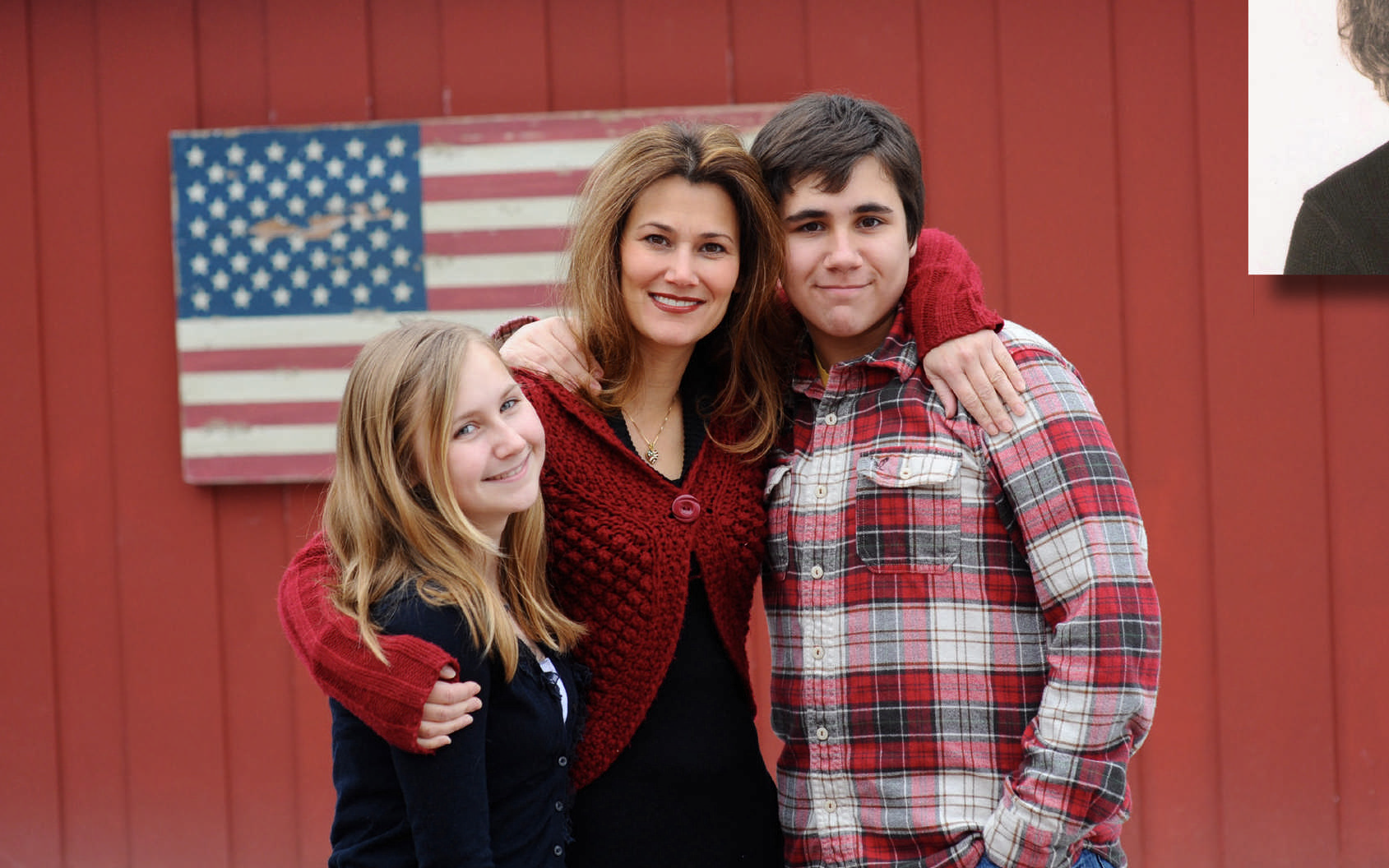 Erica Olds, president of the Perfect Daughter, the catering arm of the Perfect Pita, with her children. 
Following the success of these new stuffed pitas, the Kans sold Atilla's in 1992 and opened a bakery in Springfield, Virginia. From this location, they developed a wholesale business—selling fresh-baked pita and homemade hummus. Then, in 1994, Atilla was offered the opportunity to purchase a small carry-out restaurant space in Old Town, Alexandria. Atilla asked his daughter, Erica, to get the restaurant open.  Erica agreed and opened the Alexandria location of The Perfect Pita in August. Without even a sign, she sold out of every single piece of pita. The Perfect Pita was here to stay and has since gained a loyal following for the homemade pita and hummus.
Established in 1994, The Perfect Pita is a family owned business currently operating 16 take-out restaurant locations and a catering service in the Washington, D.C. area. Famous for their homemade hummus and pita bread, The Perfect Pita is proud to offer food created from family recipes and made with the best quality ingredients.